"Like Picasso's Girl Before a Mirror on the cover of these letters. When we reach out to see ourselves truth takes shape. Who we are intended to be comes into focus. Envisioning the whole person becomes possible. This is the power of truth. "  Holding My Breath…Letters to the Father I Never Met – excerpt.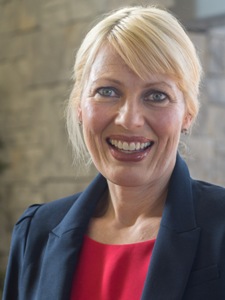 Dana Lynne Kasper
Speaker, Writer, Licensed Professional Counselor (USA), Psychotherapist (Quebec), Canadian Certified Counselor (Canada), Clinical Coordinator Rênes de la Liberté
Dana is passionate about strengthening men, women and teens by communicating the critical message of hope. She seeks to empower people that have experienced abuse and neglect throughout the world. Dana uses her professional training to educate and inform survivors of abuse and neglect.
Threading her personal story she shares the way forward with others in her book, Holding My Breath…Letters to the Father I Never Met. Helping people discover their path towards healing and wholeness is at the center of her heart.
Professional organizations, conferences, schools, community groups and faith based organizations listen to Dana's presentations feeling a greater sense of hope and understanding by receiving knowledge about the effects of abuse and neglect through a psychological lens.
Dana has a heart for people that have experienced sexual abuse – especially those that are still keeping it a secret. She has a heart for single Mothers and Fathers struggling to raise their heroic children that have shared the secret but are still hurting. She reaches out to teens and adults turning to alcohol, drugs, sex, cutting and attempts at suicide to escape the pain. She understands as a survivor herself how quickly those fixes evaporate creating greater feelings of emptiness.
Dana is the co-founder for Rênes de la Liberté, a Quebec not-for-profit dedicated to helping people that have experienced abuse and neglect using horses and doing neurological research. She is certified in Equine Assisted Growth and Learning (EAGALA) and has received advanced training in Trauma-Focused Equine Assisted Psychotherapy (TF-EAP).
Dana is a member of the Counselor, Social Worker, Marriage and Family Therapists Board in Ohio, USA, The American Counseling Association, the Ordre Des Psychologues Du Québec, the Canadian Counseling and Psychotherapy Association, American Christian Counselors Association and the Association for Play Therapy.  Dana is also founder and clinician of the Child and Family Counseling Center of Columbus, Ltd.
Dana is married and they have two teenage daughters. She loves spending time with her family and friends, horses, coffee, the outdoors, tennis and reading.