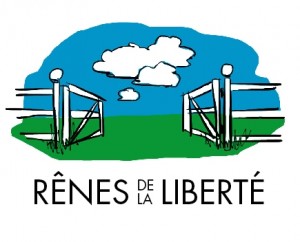 Experiencing trauma as a child and finding healing with the help of horses as an adult my heart wants to help others in the same way. If children and teens can receive emotional support in their youth they have a greater chance of flourishing in adulthood. Providing them help now they can achieve their dreams of graduating high school, going to college, having a stable job and enjoying the gift of being in a loving relationship as they grow their family.
Children and youth talking to a psychotherapist in an office setting is often unsuccessful in the healing process. However, being in a rural setting around horses children often gain insight and discover the patterns that are keeping them stuck. Horses are social animals like humans. Unlike dogs they do not provide unconditional love if you treat them harshly. A horse's behavior responds like a person. The child or teen is given the opportunity to explore themselves in the presence of these horses. Essential tools for having healthy relationships like being in control of your emotions instead of them controlling you are learned. The youth takes what is gained with the horse and uses it in relationships at home and school.
My passion is to help kids that have experienced trauma and neglect with the help of horses in Montreal, Quebec Canada.  As co-founder and clinical coordinator for Rênes de la Liberté, Dana co-leads this organization to help people that have experienced abuse and neglect using horses as well as neurological research. You can learn more about how to support this Canadian charity on our website Rênes de la Liberté.
Our family mission is to help others experience wholeness that can only come through Christ.   If you would like to support us to organize and deploy the resources to help children in need of emotional support please consider a generous donation through Commission To Every Nation by clicking HERE. By joining us in helping traumatized children and youth you'll be blessed knowing you're a part of lives being changed for the better.