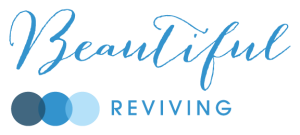 The Event:  REVIVING     
Date:      Please click HERE to join our mailing list to be alerted for our next REVIVING event.

Looking at truth will be the theme of our Reviving event. Hurt from trauma, loss and neglect can muddy the windshield of truth in our hearts. In fact, hiding from the truth can be a protective measure used for coping with life's difficulties. However, hiding for too long increases emotional wounds. Unfortunately, they do not magically disappear if we ignore them. Discovering psychological defense mechanisms, like denial will be explored in this daylong workshop. You'll learn how shame and guilt hides truth. Toxic shame will also be explored. This is the most corrosive shame. It obstructs the truth about the beauty and goodness in our hearts. Discussing its affects and healthy coping strategies for defeating it will be provided. Hardship in childhood can silently make us feel unworthy if we were not loved and validated.
Not feeling good enough can lead us to act like someone we're not. We may portray ourselves as what we think we are supposed to be like, rather than the truth of who we really are. Exploring how past hurts can distort our thinking will be reviewed. Strategies for taking control of your thoughts, and disputing the lies you may be telling yourself will be given. Uncovering lies brings truth and light to our lives. Truth guides us to living more abundant lives. Truth sets us free.
Experience a greater sense of worth and value. Take home practical tools and strategies that will give you a greater sense of identity and worth. You'll have some individual time to process the information shared. Exploring the truth in our hearts brings a sense of refreshment and well-being. Seeing the truth about others and ourselves brings clarity and wholeness. It takes a great amount of mental energy to hide from past hurts and sadness. However, in letting go you'll be free to cast a vision for your future, and do some goal setting. Go from Reviving to thriving! The truth will set you free!