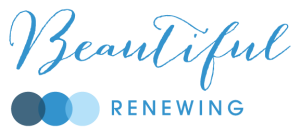 The Event:  RENEWING    
Date:      Please click HERE to join our mailing list to be alerted for our next event.                                         
Spring invites us to go into our yards and gardens. We're excited to clean out the dead leaves and uncover the bulbs and plants ready to bloom into beauty. Sometimes our hearts need the same thing. Hurts from the past, and/or trauma can cause us to lose sight about the beauty of who we really are. Self-hate destroys our soul. Knowing the truth of who we are is necessary, before we can catch the lies we tell ourselves. We know who we are by how we're loved (L.A. Payne). Trouble is some of us were not loved well growing up. How were you loved as a child? Families are built on love, trust and affection. If your upbringing looked different than that, you may struggle emotionally. Feelings of shame, and/or lack of self worth may exist. Something like a mental structure is built in our minds and hearts growing up (psychological term: internal working model). These structures we've built in our hearts determine our behavior. But they are often inaccurate. This is frequently due to hurts and shame growing up. These distortions blind us from the beauty within each of us.
Our Renewing event we'll focus on our hearts. Studies show the heart sends more information to the brain then the brain does to the heart (HeartMath). Our heart determines our core beliefs. But, they can be severely wounded by things like: sexual abuse, neglect, domestic violence, divorce and war to name a few. Psychologically we know these core beliefs drive our behavior. In life's busy and stressful world we seldom have time to reflect about what's motivating us. This can keep us stuck. Slowing down and learning how our brain and heart can work together will lead us closer towards emotional freedom. Anger, shame, guilt, resentment, and/or unforgiveness can keep us locked up. Psychological perspectives and support will be provided in identifying our core beliefs and the lies we tell ourselves. Time working through events, and/or people where resentment, anger and unforgiveness exist we'll be given. No one will be asked to share, or be put into groups. This is a safe environment where freedom not force is experienced. Men and women of all ages are invited to this event. Therapeutic insight will be provided in how we can begin to release pain from the past. Letting go reveals more of our inner beauty. It makes space for experiencing more of who we're made to be. Freedom brings the freshness of hope for a better tomorrow.
Please join Dana for a day of RENEWING!